Hello and welcome to my website. As a former resident of the San Fernando Valley, I moved to Santa Clarita in1987 making Canyon Country my home. I have worked with Crown City Realty, MSBC Realty and now with Keller Williams. I am a member of Southland Regional Association of Realtors, National Association of Realtors and California Association of Realtors.
I pride myself on knowing the value of good customer service. I believe in being open and honest with my customers. I will always put my customer's best interests first and work towards a common goal with them. I make myself available and have a well-trained staff to assist me.
I have extensive experience in all areas of residential real estate. I work both in Santa Clarita and the San Fernando Valley. I hope you find my website useful whether you are buying, selling or just curious about real estate in general. Please don't hesitate to contact me if I can be of any further assistance to you.
Today's buyers and sellers need a trusted resource that can guide them through the complex world of real estate. With our extensive knowledge and commitment to providing only the best and most timely information to our clients, we are your go-to source for real estate industry insight and advice.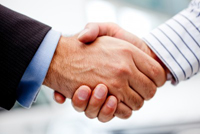 We understand that buying or selling a home is more than just a transaction: it's a life-changing experience. That's why we're dedicated to providing exceptional, personalized service for all of our clients. We take great pride in the relationships we build and always work relentlessly on the client's behalf to help them achieve their real estate goals.
.
Our Mission Statement:
Our philosophy is simple: clients come first. We pledge to be in constant communication with our clients, keeping them fully informed throughout the entire buying or selling process.
Note:
Our firm provides the information on this Website for general guidance only, and does not constitute the provision of legal advice, tax advice, accounting services, investment advice, or professional consulting of any kind.